NEWS DETAIL
TOP10 Trifecta: Top 10 brands of the year, Top 10 intelligent lighting brands, Top 10 home lighting brands!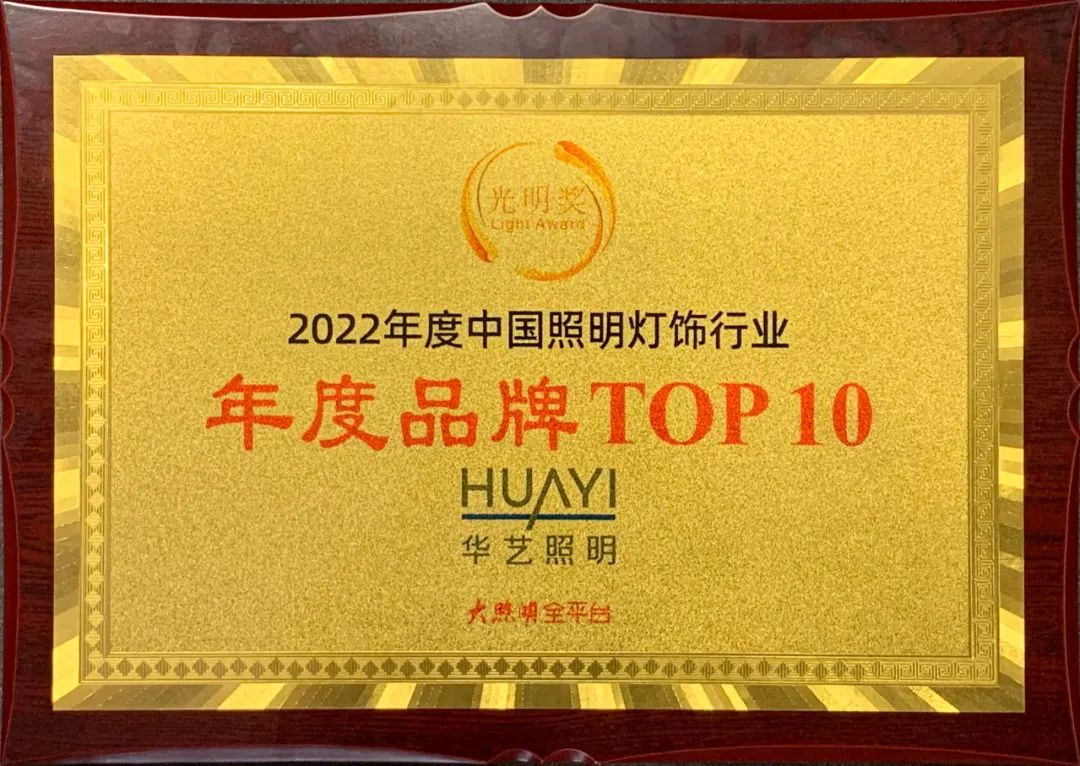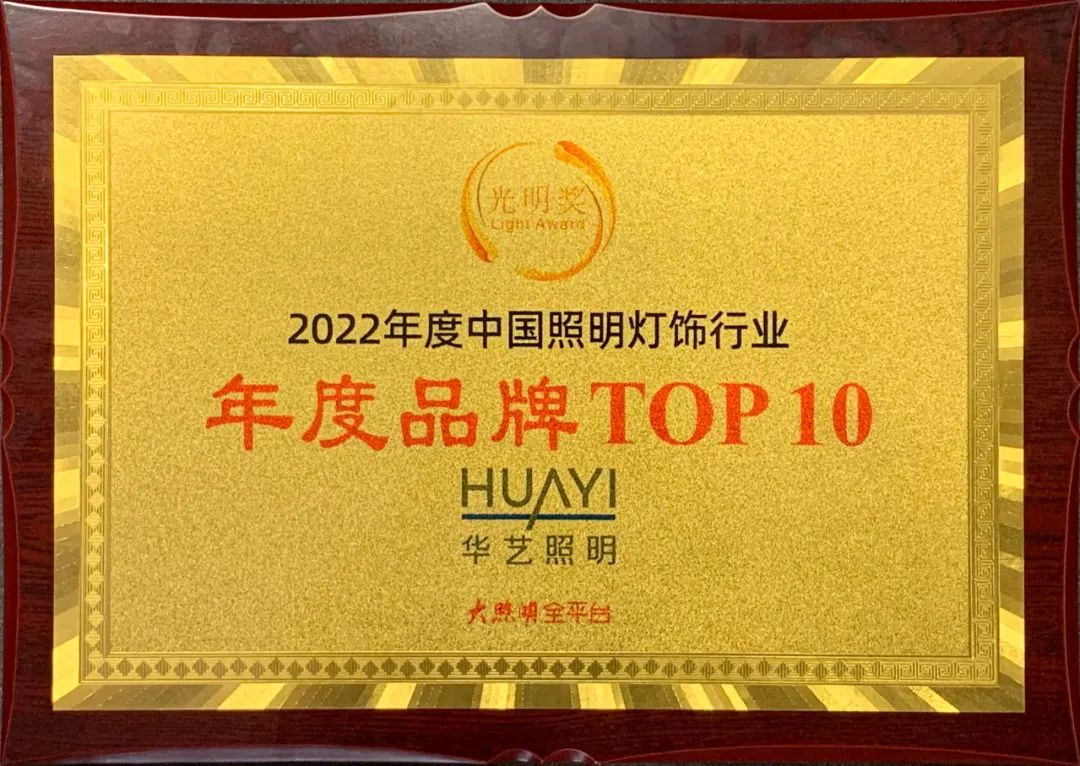 On 16 March, the "Intelligent Interconnection - Integration and Innovation - Promoting High-Quality Industrial Development" - 2022 Bright Award Brand Ceremony was unveiled in Nanhai, Foshan. After millions of votes, Huayi Lighting won three major awards:
【Brand of the Year TOP10】
【Home Lighting Brand Top 10】
【Smart Lighting Brand Top 10】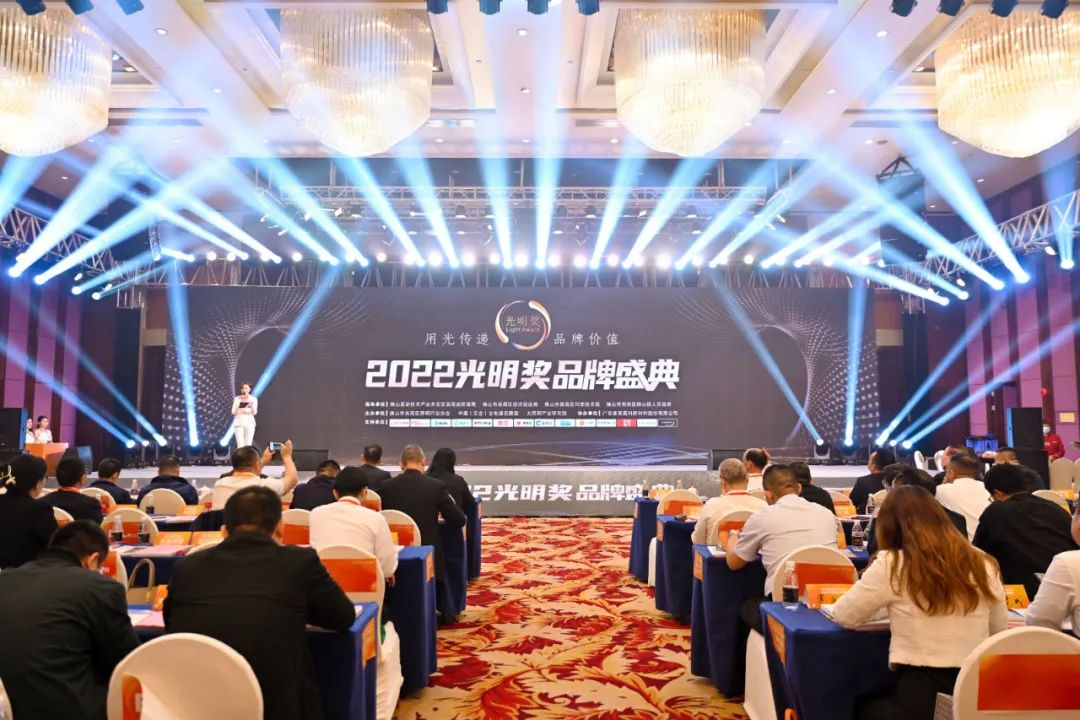 ▸2022 Bright Awards Brand Gala◂
Leading from all sides
Awarded "Top 10 Brand of the Year"
The world of lighting depends on Guzhen, and Guzhen lighting depends on Huayi. In the highly competitive and challenging 2022, Huayi Lighting will achieve high quality development against the trend with a steady and innovative business strategy, focusing on brand building, product upgrading, channel layout and other dimensions to construct the competitiveness and brand influence of Huayi Lighting in three dimensions.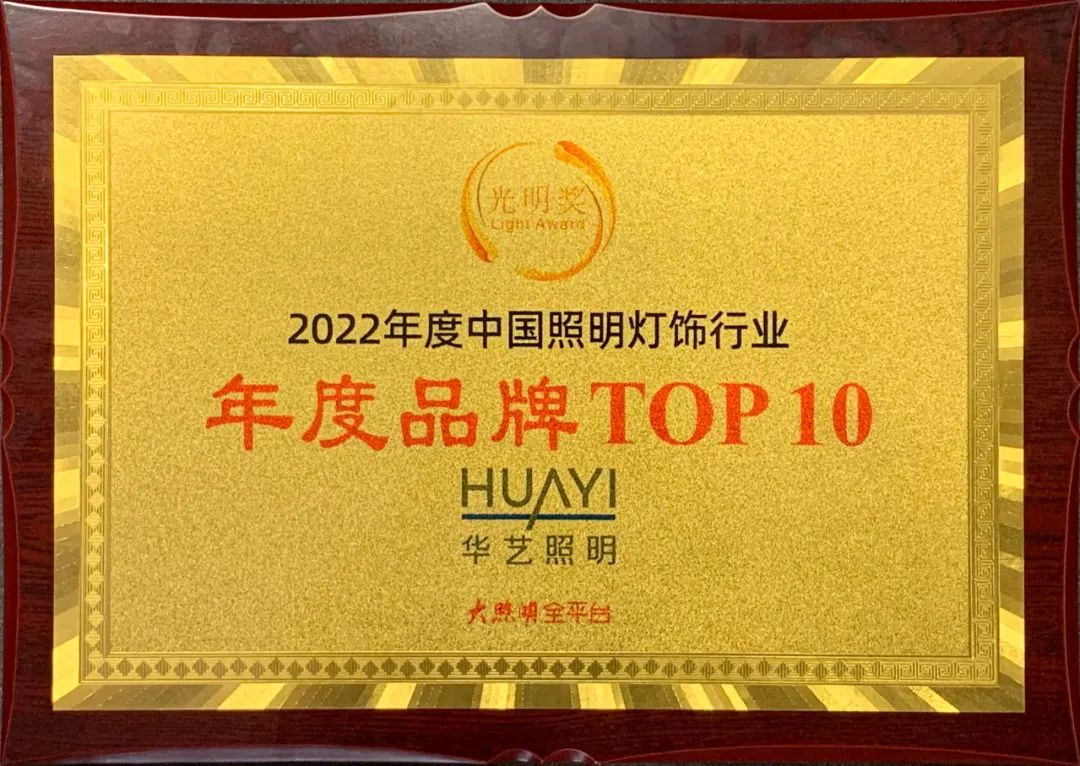 ▸Top 10 influential brands of the year 2022◂
In this year, Huayi implemented a robust business and brand renewal strategy, establishing its three core business positions in home lighting, commercial lighting and high-end engineering, and reshaping its brand positioning as "the leader in high-end lighting";
In this year, Huayi established a domestic marketing centre and vigorously promoted the expansion of domestic retail and engineering channels, adding 200+ star-rated terminal shops and 171 new commercial lighting and intelligent experience zones;
In this year, Huayi deeply implemented the "Original + Intelligent" strategy, launched more than 100 original products, continued to expand the intelligent lighting product system, and upgraded and launched Huayi Intelligent Lighting V2.0;
In this year, Huayi has appeared at international events such as the Beijing Winter Olympics, the SCO Summit in Uzbekistan and the Qatar World Cup, creating iconic lighting projects for a number of venues.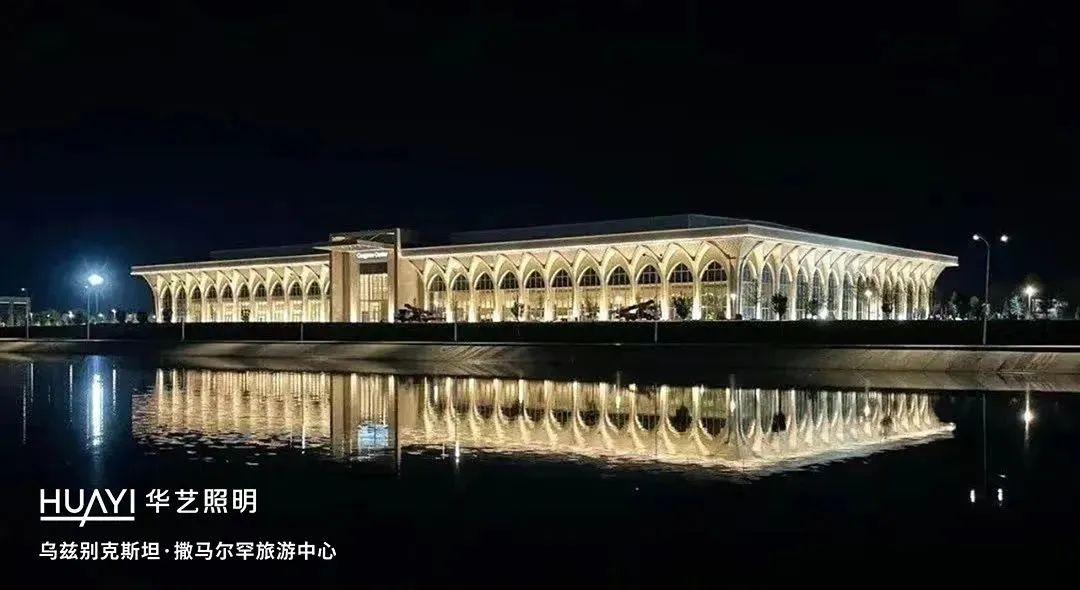 ▸ Huayi x Uzbekistan SCO 2022 Summit ◂
"Original + Intelligent" empowerment upgrade
"Top 10 Smart Lighting Brands of the Year"
"Top 10 Home Lighting Brands of the Year"
With the starting point of creating a healthy light environment and intelligent interconnection as the direction of lighting upgrade, Huayi Lighting firmly embraces the intelligent lighting strategy and highly integrates the internal and external resources of the industry chain in the fields of home lighting, commercial lighting, intelligent lighting and healthy lighting, and is the first head company in the lighting industry to land on the realization of original modern lights and masterless lights for overall home intelligent lighting.
▸Top 10 Smart Lighting Brands of the Year 2022◂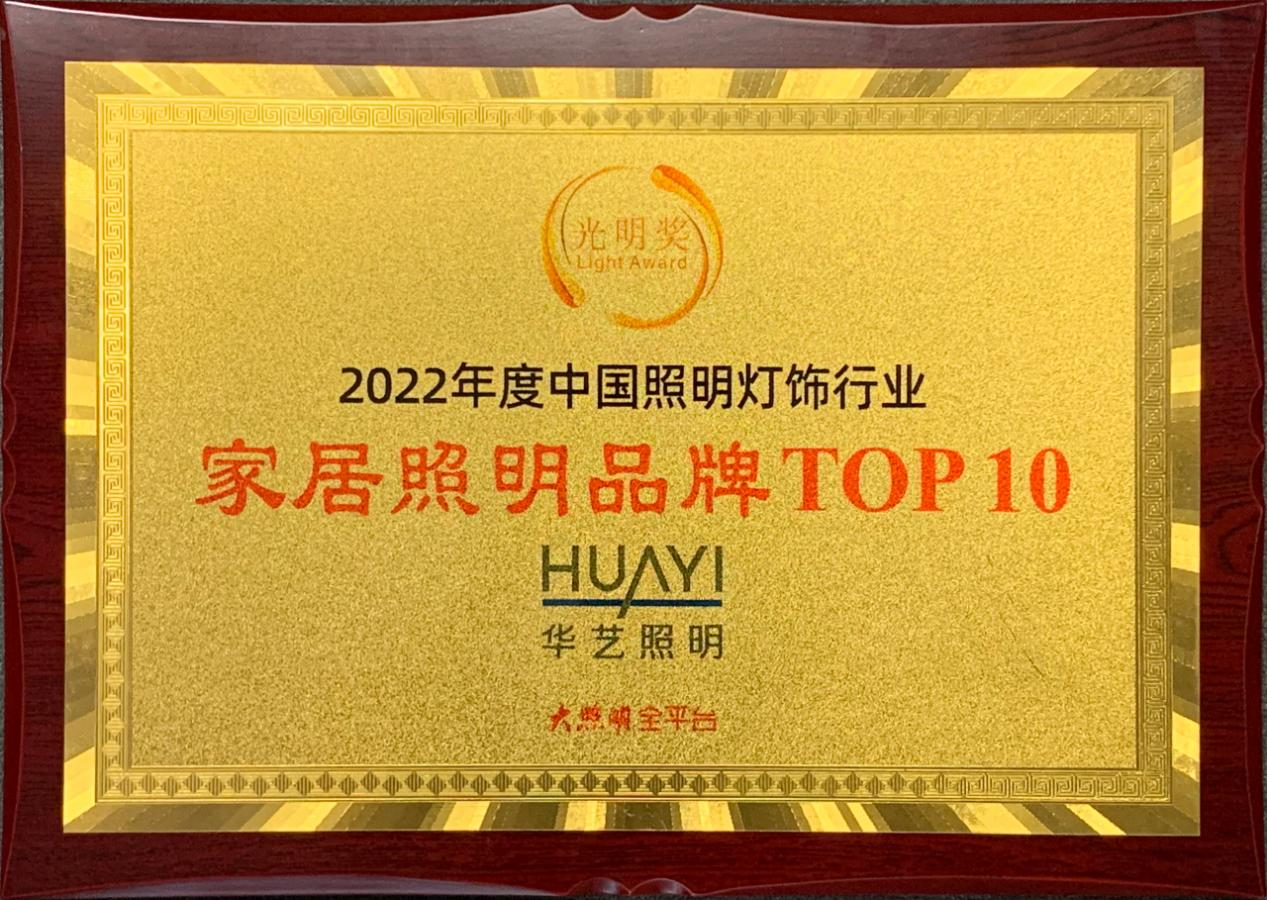 ▸Top 10 Home Lighting Brands of the Year 2022◂
In recent years, Huayi has deeply integrated the "Original + Intelligent" strategy, while continuing to export highly decorative and functional original patented lamps to meet the individual needs of consumers.
On the other hand, we are constantly upgrading and perfecting Huayi's intelligent lighting control system, launching supporting intelligent lighting products and intelligent upgrade lamps and lanterns, creating an interconnected Huayi lighting whole-house intelligent ecology, and gradually expanding the field of intelligent commercial space, using the advantages of products, technology and solutions to help customers achieve energy saving and low-carbon operation.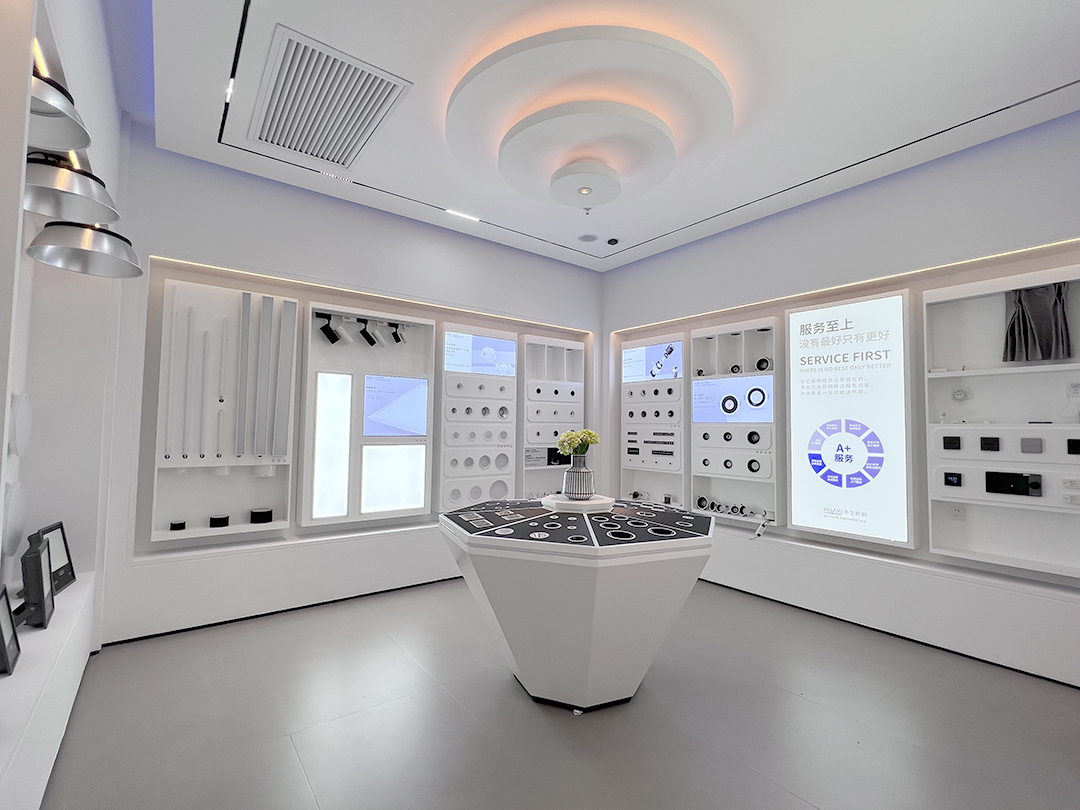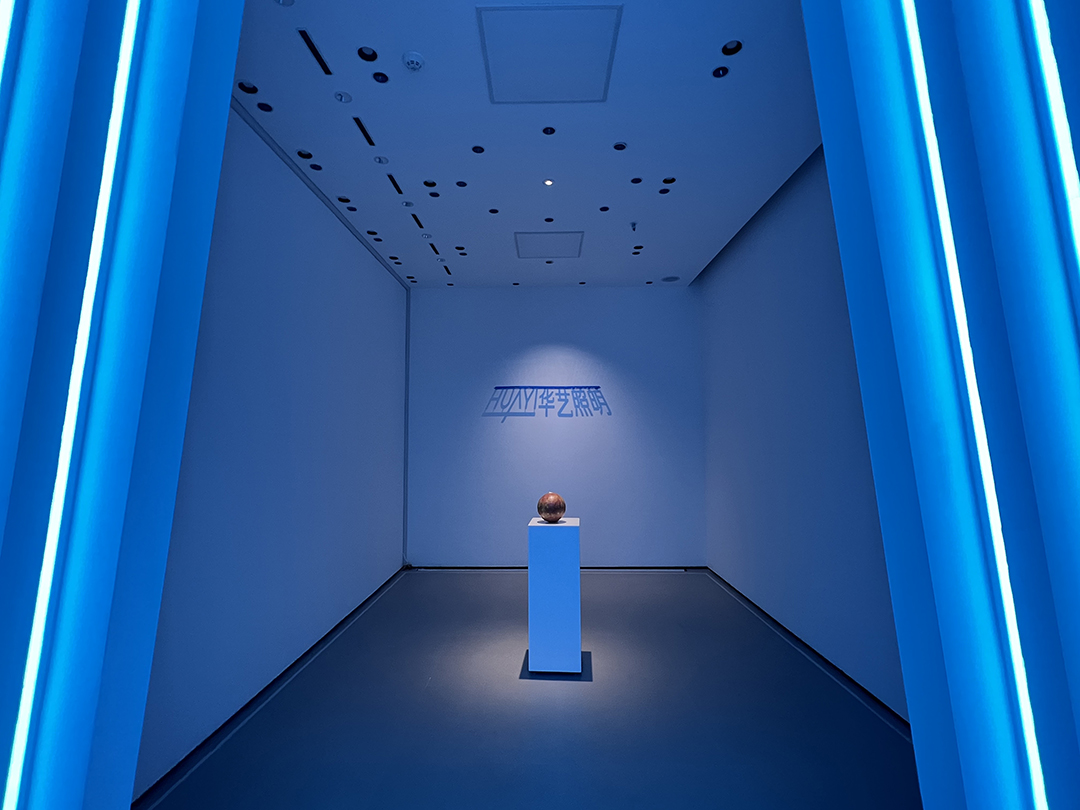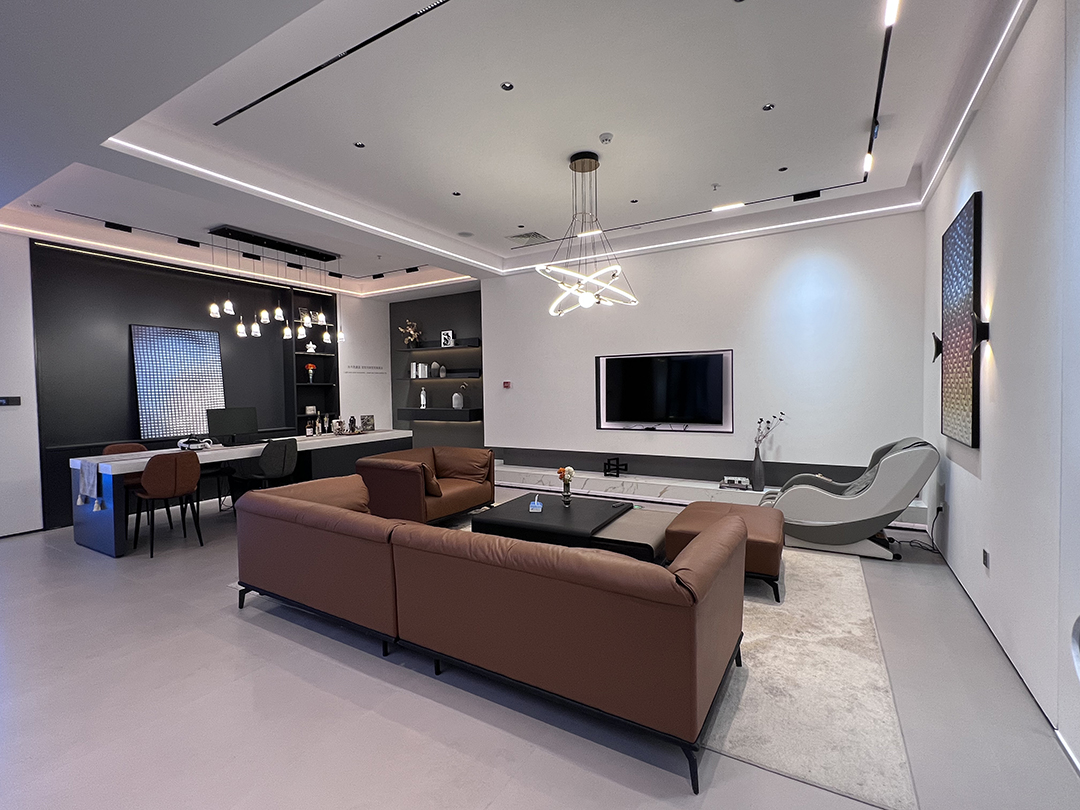 ▸Huayi Modern Smart Museum◂
In 2022, Huayi iteratively upgraded Intelligent Lighting V2.0 and Lightweight Masterless Intelligent Lighting to create solutions that are compatible with different levels of intelligence and flexible enough to meet different market needs. 2023, Huayi has released the Modern Intelligent Pavilion and the industry's first meta-universe showroom to continuously upgrade the strategic layout of intelligent lighting. From whole-house smart homes to smart commercial spaces in various industries, Huayi Lighting has the ability to create intelligent lighting solutions for all scenes and continue to create an extremely intelligent and beautiful lighting environment for customers worldwide.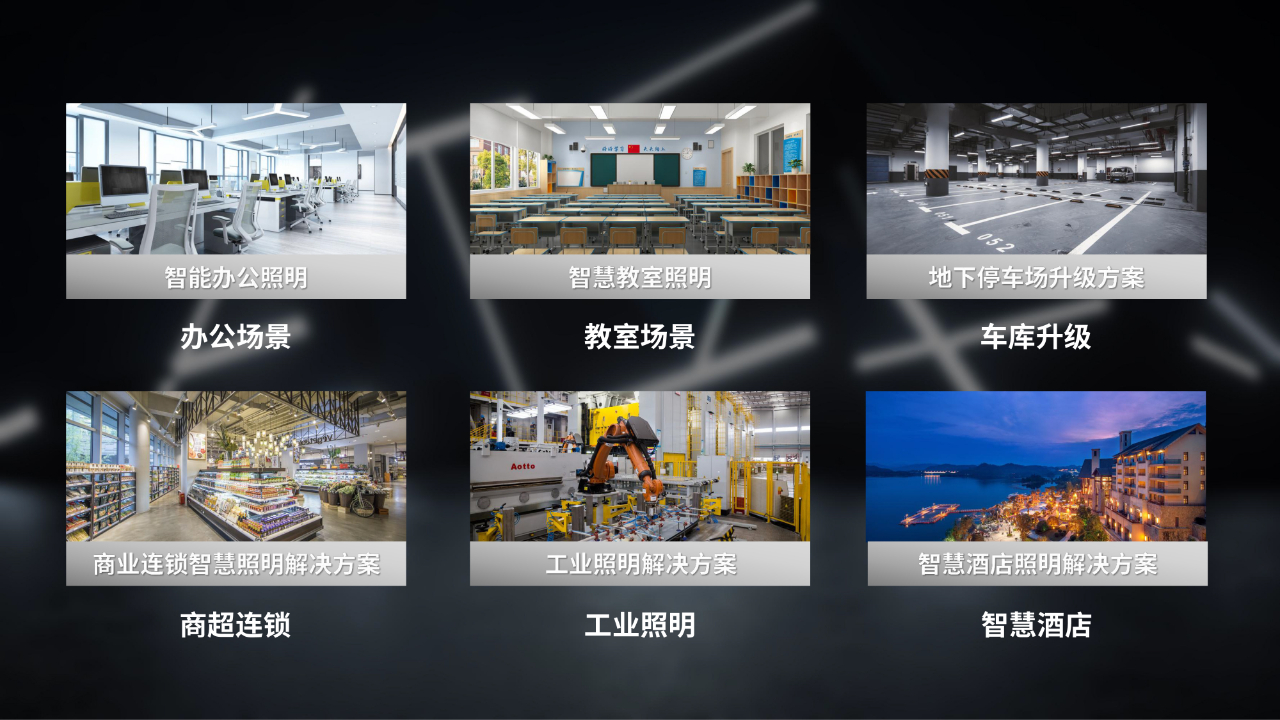 ▸ Intelligent lighting solutions for all scenes ◂
The world's lighting depends on Guzhen, and Guzhen lighting depends on Huayi. With more innovative and original product design, more efficient channel management and customer service system, and more advanced intelligent lighting solutions, Huayi will continue to create new values for customers and consumers, and continue to lead the lighting industry to achieve high-quality development!
---
Huayi Lighting Co.ltd
企业微信
小红书
抖音号
Copyright (©) 2022 Huayi Lighting Co.ltd All Rights Reserved.