NEWS DETAIL
Huayi intelligent commercial lighting丨Help efficient low-carbon operation, intelligent lighting makes the bank more "technology"!
At present, the unprecedented wave of intelligence not only contains significant development opportunities, but also brings multiple tests such as technology and cost. More and more enterprises urgently need to use intelligence & information technology to drive industrial upgrading, reconstruct the offline consumer service experience and transform traditional commerce into intelligent commerce.
In February 2023, the new location of the Zhongshan Xiaolan Sub-branch of China Construction Bank was opened. As The first "Green Smart Museum" in the Greater Bay Area,CCB Xiaolan Sub-branch Partners with Huayi Smart Business Photo,The integration of intelligent lighting solutions enables flexible and convenient lighting system management, effectively implements the target requirements of energy saving and carbon reduction, creates lighting scenes with public appeal and conducive to a healthy office, and provides customers with a digital and intelligent quality service experience.
▲China Construction Bank, Zhongshan Xiaolan Sub-branch
Huayi Smart Business Photo
Empowering 5G Smart Banking for Digital Upgrading
The construction of the CCB Xiaolan Smart Bank has been upgraded from a service outlet providing a single business process to a platform-based people-friendly information service complex, covering multiple functional spaces with a huge amount of luminaire usage. And the traditional lamp control mode exists Difficult to manage, high cost of office energy and labour management, lack of scene experience and other pain points, so scenario-based, intelligent and energy-efficient intelligent lighting solutions.
▲First Floor, CCB Xiaolan Sub-branch
Huayi Smart Commercial Lighting is providing this project with Intelligent lighting control system solutions。Product options such as the Chikuang series, Liying series and other intelligent lamps, custom intelligent decorative chandeliers and mains-free products,The central ceiling and façade on the first and first floors make extensive use of shaped light-emitting strips to enhance the sense of spatial hierarchy, and the application of Internet of Things technology access to achieve real-time monitoring and intelligent dynamic adjustment of the entire area of the outlet.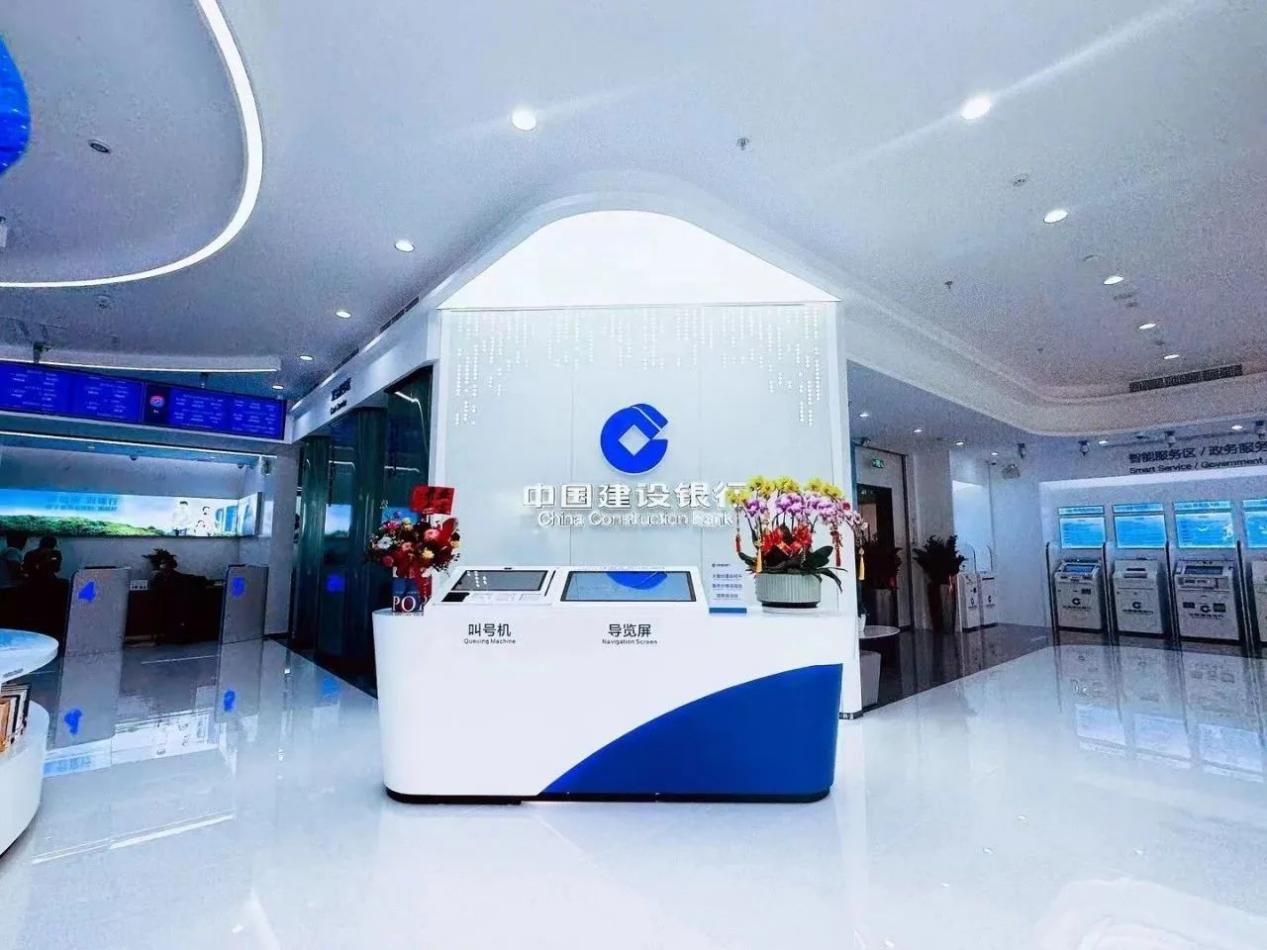 ▲First Floor Information Centre
The outlet combines scene control and depth dimming technology to achieve human factors lighting and rhythmic lighting.。 The ground floor intelligent lighting deployment and control is concentrated in the lobby, intelligent service area and wealth management centre,The application of Huayi's intelligent lighting system can realise single light device control and one-touch switching of key area devices within the outlet, which can be executed by the on-site intelligent control panel or centrally controlled by the central monitoring computer, and can also be operated automatically during business and non-business periods by setting the time to enhance the timeliness of maintenance and effectively reduce This improves maintenance timeliness and effectively reduces operational energy consumption and labour management costs.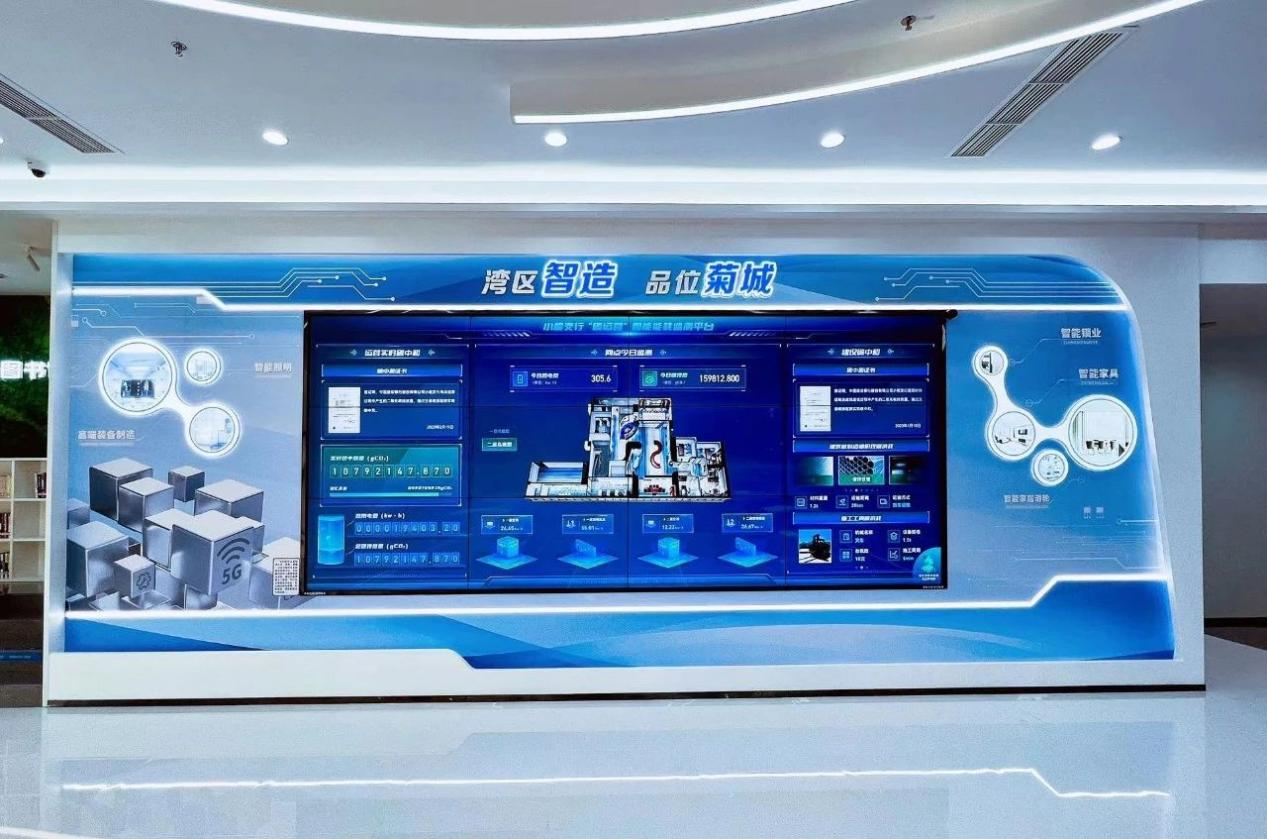 ▲Data visualisation on large intelligent screens
According to statistics, after the intelligent lighting system is put into use, the space compound energy saving rate will be able to be as high as 35%. Through the uploading of data from wireless metering meters, Huayi's intelligent lighting system can also carry out energy consumption statistics for each area, forming a visualised data palette to help outlet managers achieve efficient operations.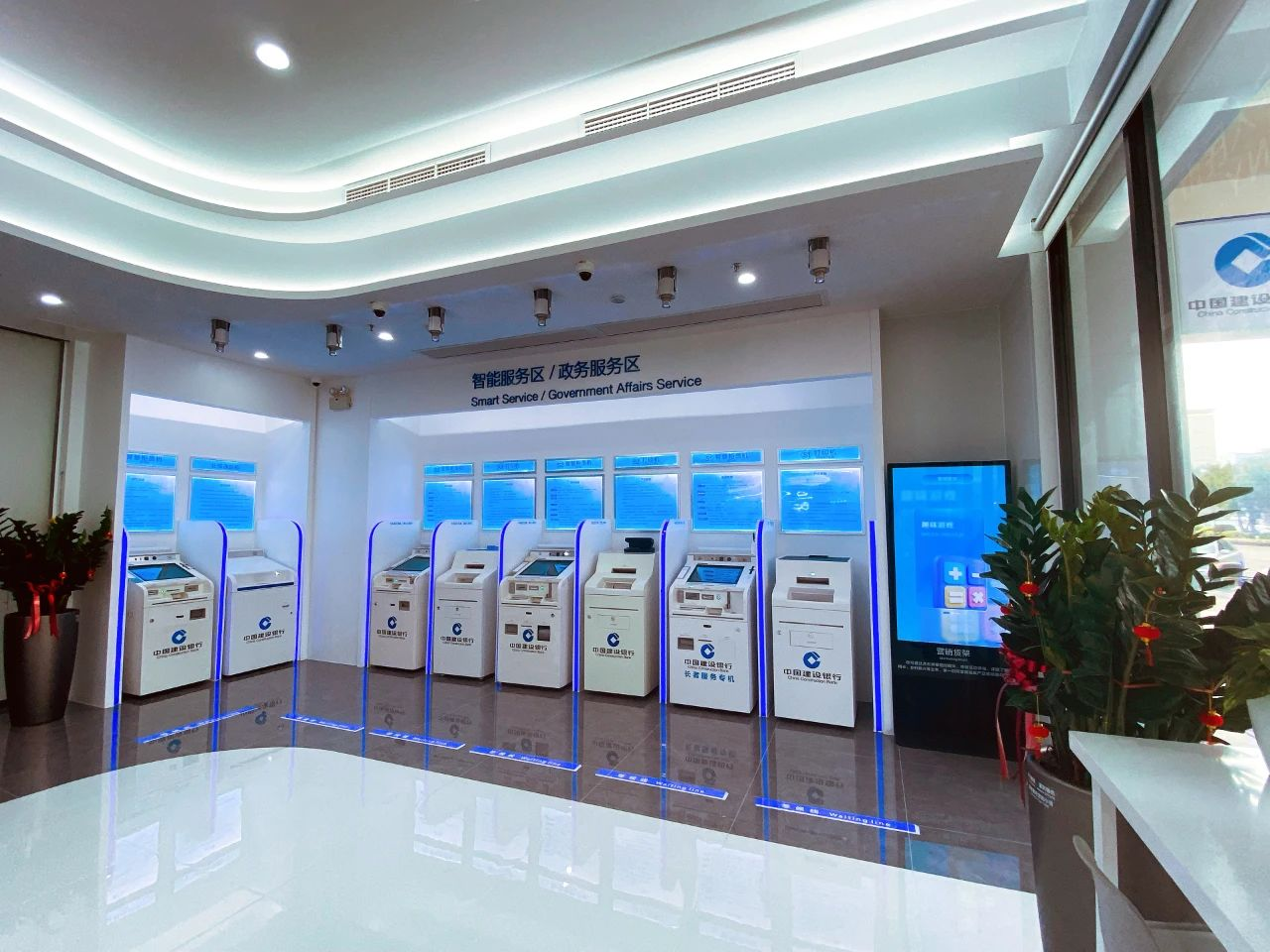 ▲Smart Service Area
In addition, Huayi has carefully laid out embedded spotlights above the teller machines in the intelligent service area, automatically adjusting the light brightness through infrared sensors and illumination sensors to improve face light, solving problems such as insufficient light when customers are operating face recognition and other camera functions, and enhancing customer service experience.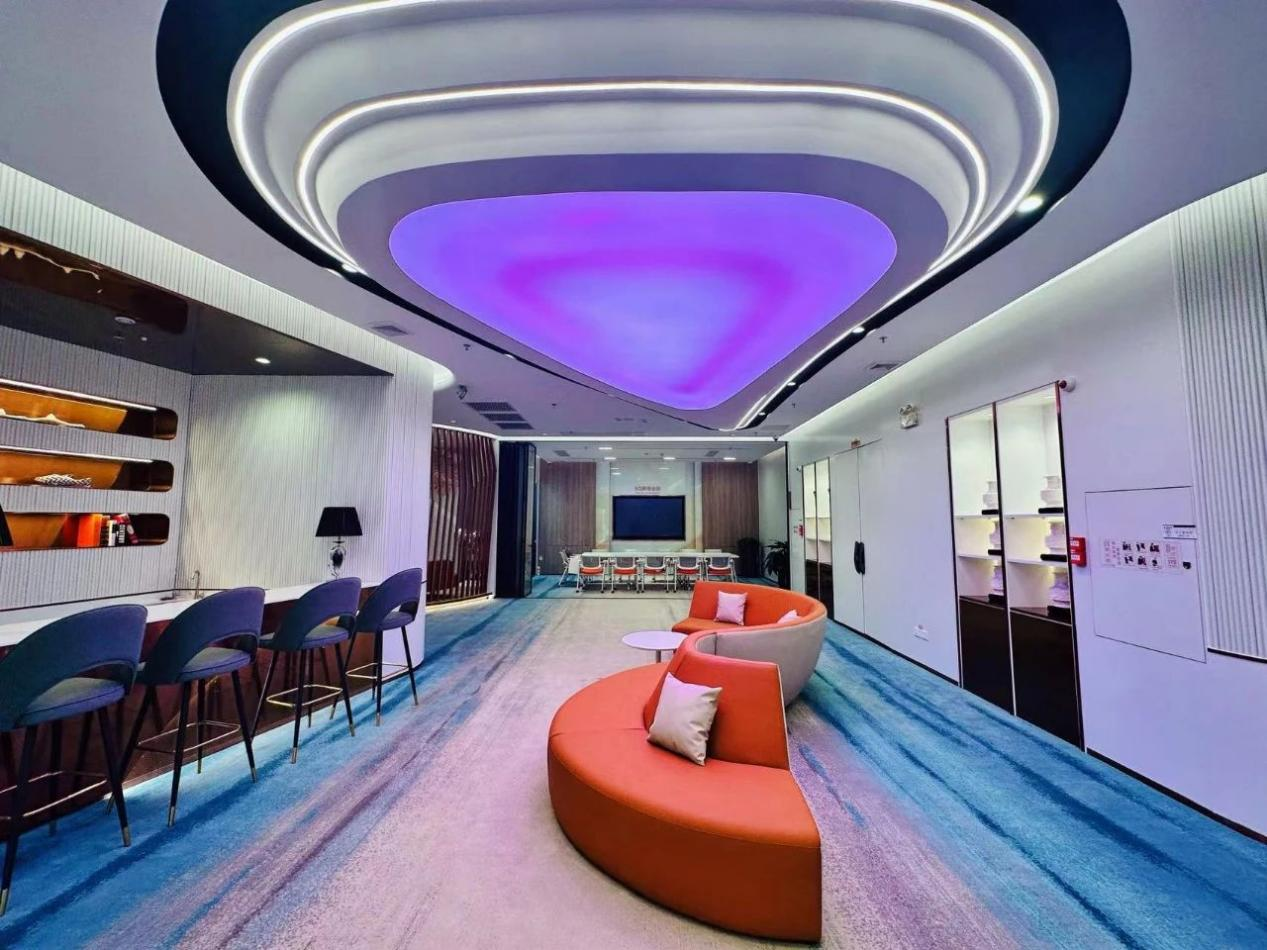 ▲First floor public areas and multi-purpose meeting rooms
The first floor intelligent lighting layout and control mainly focuses on multi-functional meeting rooms, VIP intelligent negotiation rooms and some public areas. According to different thematic activities and participating people, Huayi intelligent lighting can create different lighting scene experiences for multi-functional meeting rooms and connected public activity areas to meet diversified reception needs. In addition, the four VIP negotiation rooms on the first floor are all pre-set with various intelligent lighting scenes through intelligent scene panels, creating an efficient, comfortable and private business negotiation environment for high-end customers by creating a sense of lighting hierarchy.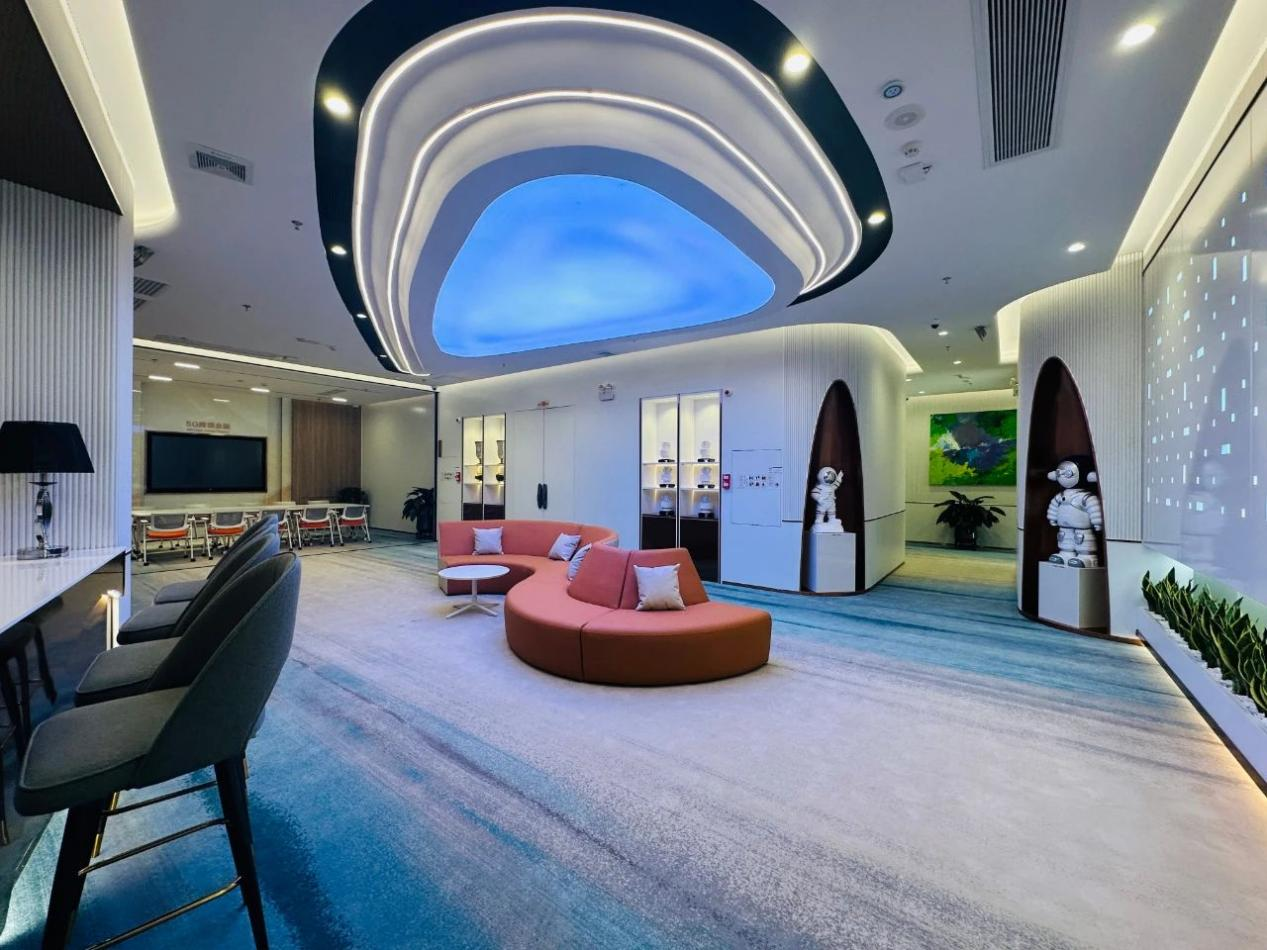 ▲First floor public areas and multi-purpose meeting rooms
In addition to specific intelligent lighting areas, Huayi configures professional lighting design without main lighting for functional spaces such as offices, meeting rooms, information rooms, mother and baby areas and friends of the library in the branch, and adopts lighting design with slightly lower illumination, mild colour temperature and low glare control for rest waiting areas, number pick-up areas and LED electronic screens to create an energy-saving, efficient and comfortable banking service environment.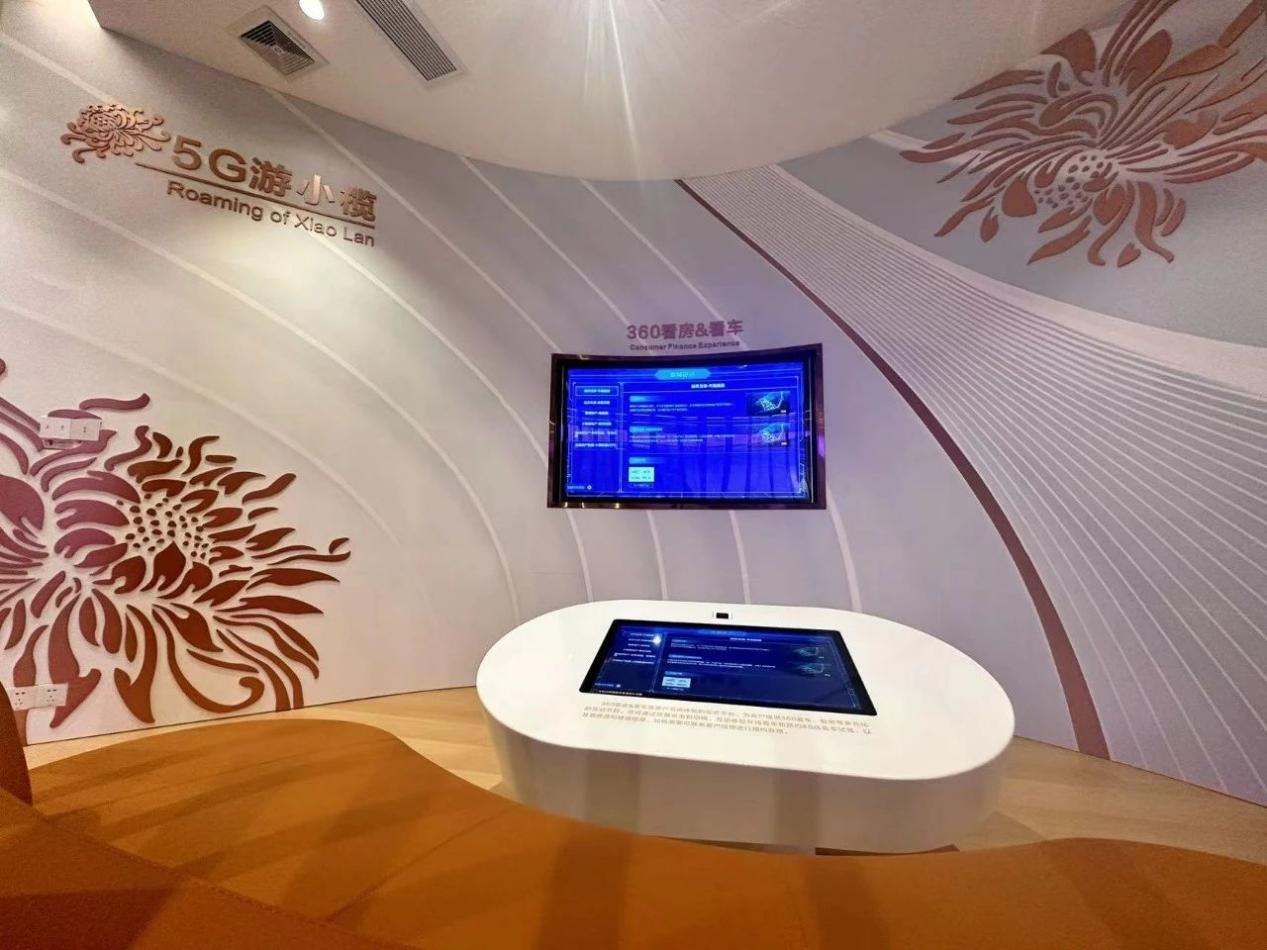 In the wave of rapid development of intelligence, digitalization and technology, Huayi Intelligent Commercial Lighting has accumulated and practiced through a large number of projects, and has successfully cooperated with a number of intelligent banks under China Construction Bank and Ping An Bank of China, providing a number of its outlets with intelligent lighting solutions that integrate software and hardware. In the future, Huayi will continue to be committed to building industry-leading intelligent lighting solutions and helping professional customers across the industry to upgrade and transform digitally and intelligently!
---
Huayi Lighting Co.ltd
企业微信
小红书
抖音号
Copyright (©) 2022 Huayi Lighting Co.ltd All Rights Reserved.